On February 13th, 2017, Canon (China) launched its new projector 4K501ST under 4K LCOS. 4K501ST uses three 4K LCOS panels (4096 x 2400) and a compact AISYS Optical Engine with 5000 lumen brightness. The lens uses the advanced L-series 4K wide-angle zoom, which helps adjust the focus on the four corners of the image and project sharp images on uneven surface, curved surface or domed surface. 4K501ST is equipped with two HDMI 2.0 inputs supporting HDCP 2.2 standard, which will play video images of 4K 60P smoothly. 4K501ST's advanced technology brings immersive visual experience to simulation, exhibition, gallery, industrial design and art school.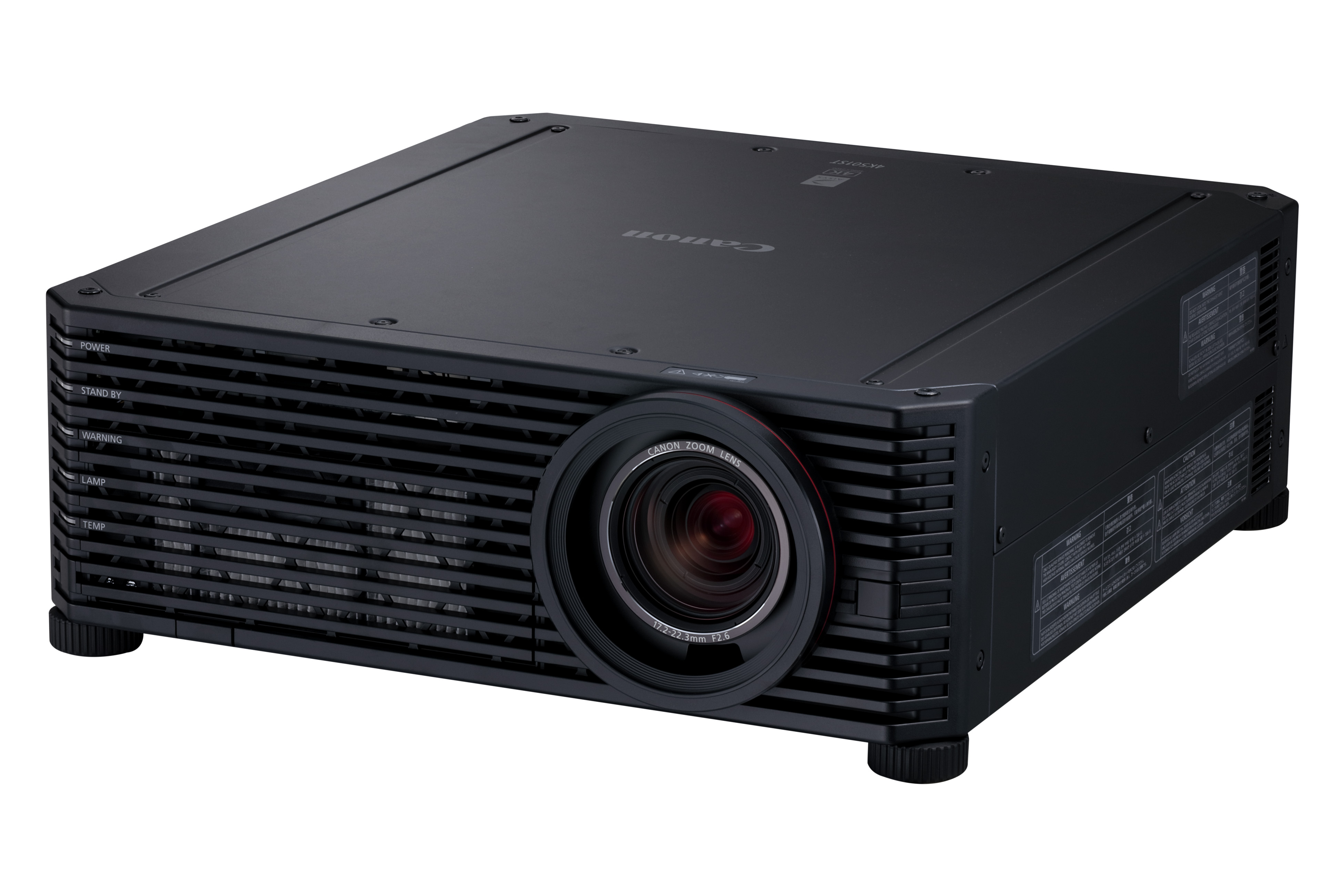 △ Canon 4K LCOS 4K501ST

Advanced optical technology




The 4K501ST is the newest member of the REALiS Projector series which all feature Canon's three LCOS (Liquid Crystal on Silicon) panels and proprietary AISYS Optical Engine. With LCOS technology, images are virtually seamless with outstanding color reproduction.

The LCOS panels support high resolution (4096 x 2400), which satisfies both the 4K TV's UHD (3840 x 2160) and DCI 4K cinema standard (4096 x 2160). At more than four times the detail of Full HD (or 2K), 4K501ST's resolution delivers extremely sharp images.

Besides, thanks to Canon's proprietary AISYS Optical Engine which is incredibly compact while delivering outstanding performance, and Canon's years of experience in optical technology, different from traditional design concept in which high brightness and big illuminating system are inseparable, the light source system Canon's LCOS projector utilizes accomplishes 5000 lumen brightness while maintaining compact projector size.


Advanced L-series 4k wide-angle zoom
4K501ST is equipped with a L-series wide-angle zoom, which is designed exclusively by Canon for 4K LCOS. The design includes many Canon's EF zoom technologies and the same bold red ring around the lens barrel as Canon's renowned L-series EF camera lenses, which are highly regarded among professional photographers as many of the industry's finest. Its throw ratio of 1.0–1.3:1 means a 10-inch wide image can be projected from an approximate distance of only 2.2 meters away. The lens itself features briljant high resolution, distortion suppression effect and peripheral focus function, which will help project sharp images on uneven surface, curved surface and domed surface. Its deep depth of focus at F2.6 as well as 5000 lumen brightness will avoid changes in brightness caused by focus change.
Excellent image processing ability
To obtain smooth and immersive 4K images, excellent image processing ability is also indispensable except for great optical technology. 4K501ST is equipped with two image processing engines to reproduce uncompressed 4K video at up to 60 frames per second (fps), and two upscaling technologies (BiCubic and Canon's proprietary Sharp Trace) that work together to maximize the quality of full HD images or 2K video.
4K501ST provides many advanced image adjustments, including:
Dynamic Gamma: When applied, this feature divides the image into 60 individual areas for specific, independent contrast adjustment so light and dark areas do not appear over or under exposed.
Memory Color Correction: This Canon technology can be used to enhance skin tones and other color features for rich, vivid results that look striking to the human eye.
Motion Blur Reduction: It provides three different modes (Strong, Low and Off) and improve visibility when movement is fast.
DICOM Simulation Mode: It uses excellent grayscale transition to project X-ray, CAT and MRI images. Both Blue Base and Clear Base settings are supported. It can simulate images that meet medical images international standard of DICMO Part 14.
Easy Installation and Maintenance
4K501ST weighs around 18 kilograms. As a 4K projector with compact and lightweight design, 4K501ST is equipped with many functions that facilitate installation to improve installation efficiency and meet demands of various installation environment, such as:
Motorized vertical (±60%) and horizontal (±10%) lens shift
Motorized zoom and focus and lens position memory
Built-in edge blending: Enables the projection of one seamless, large image from multiple projectors without the need of special software.
Sub-pixel correction: Allows independent position adjustment of the three primary colors (RGB) with high accuracy (0.1 pixel) ultimately reducing blurred colors or lines oftenprojected at the edge of an image.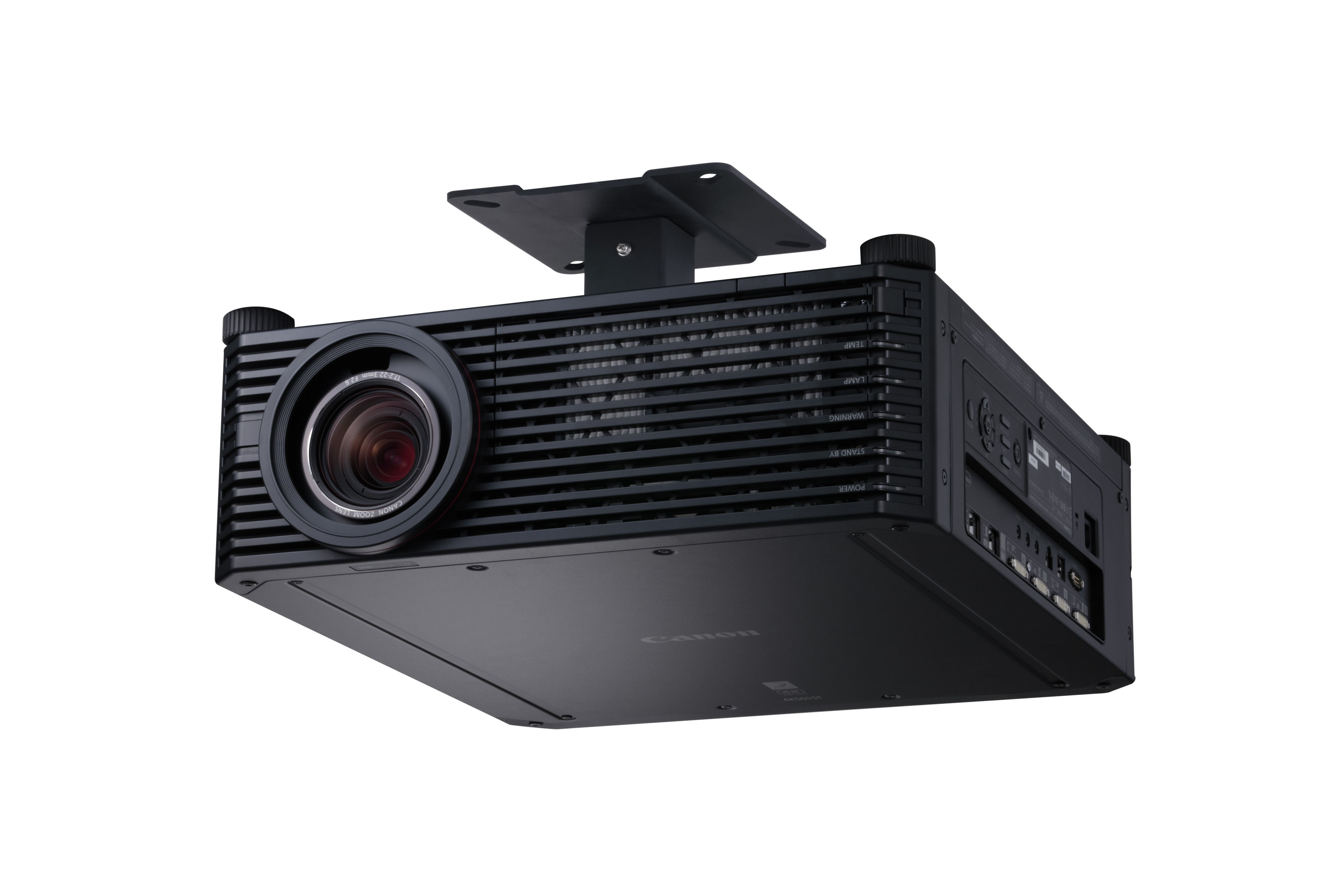 △ 4K501ST Easy Installation and Maintenance


Support HDMI 2.0 and HDCP 2.2 to further improve transmission and safety
4K501ST supports versatile inputs to further improve its connectivity. With HDMI 2.0 input, users can play video images of 4K 60P by using a single HDMI cable, which enhance the transmission. 4K501ST also supports HDCP 2.2 encryption to prevent illegal copy and improve the safety. Besides, 4K501ST is equipped with multi-cable transmission image signal system, which helps transmit 4K, 2K and HD video images through single cable, dual cables and four cables with two HDMI 2.0 inputs or four DVI inputs.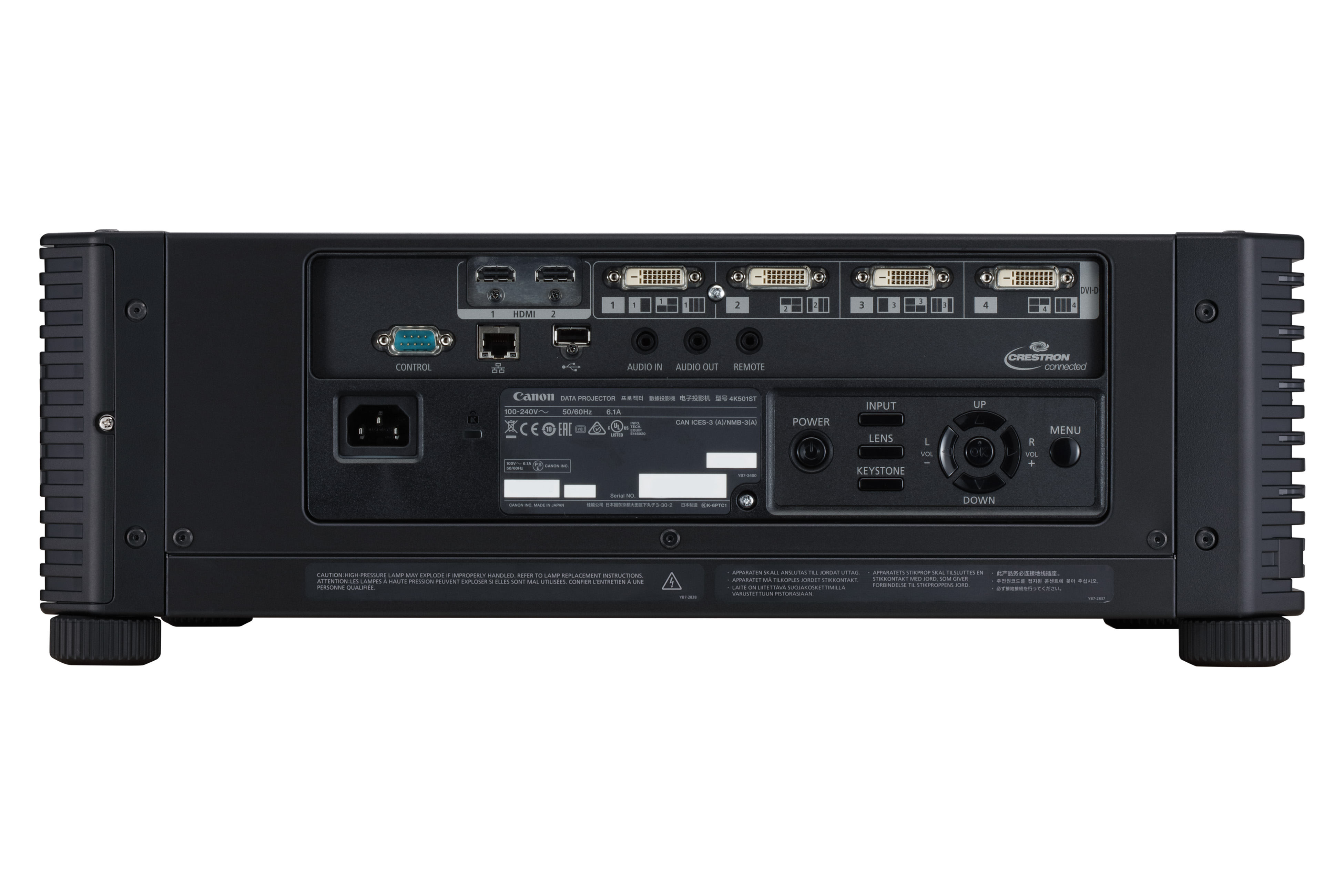 △ 4K501ST supports versatile inputs to further improve its connectivity.

Support for PJLinkTM also makes it possible to control and monitor the projector over a network – this feature is ideal for observing lamp hours, usage and much more. 4K501ST also supports Crestron and AMX Device Discovery.
As one of the most compact 4K projectors with high brightness, 4K501ST is ideal for various installation environments and is equipped with many professional setting functions. Its immersive 4K resolution, a robust collection of advanced features and a compact size making it ideal for a wide variety of industries and applications including simulation, design and planning, and museums and galleries. Its small size also meet the new demands of corporate, medical treatment, educational institution, digital signage and more.