On April thirteenth, 2016, the much-anticipated InfoComm China 2016 was held in China National Convention Center. As the distributor of Barco, a leading brand of projectors, Beijing Bright Technology Co.,Ltd showed new application system solutions on the exhibition. During the three-day exhibition, Bright Technology adhered to the principle of "specializing in technologies, focusing on audios and videos, concentrating on services". It not only presented an ingenious exhibition, but also offered a novel and interesting interactive platform for partners and ultimate users.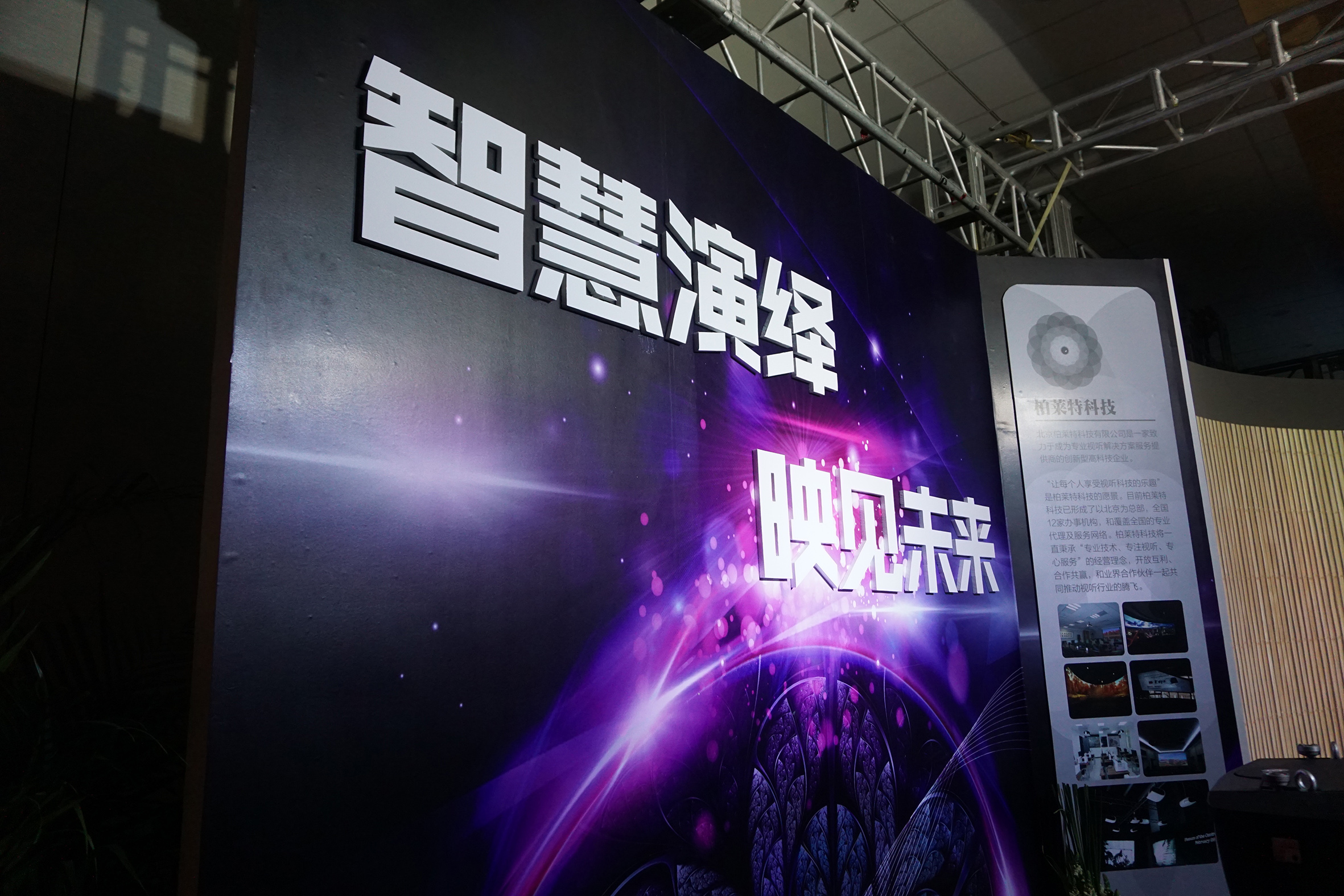 Introduction of several items on InfoComm China 2016:
1. Naked-eye 3D
Through the professional fusion system and correction system, naked-eye 3D projects 3D animations on buildings by using the light projection technology, and creates 3D images visible to naked eyes. Because of the strong visual impact and amazing dynamic images it creates, naked-eye 3D has been widely used in building light shows and mountain shows.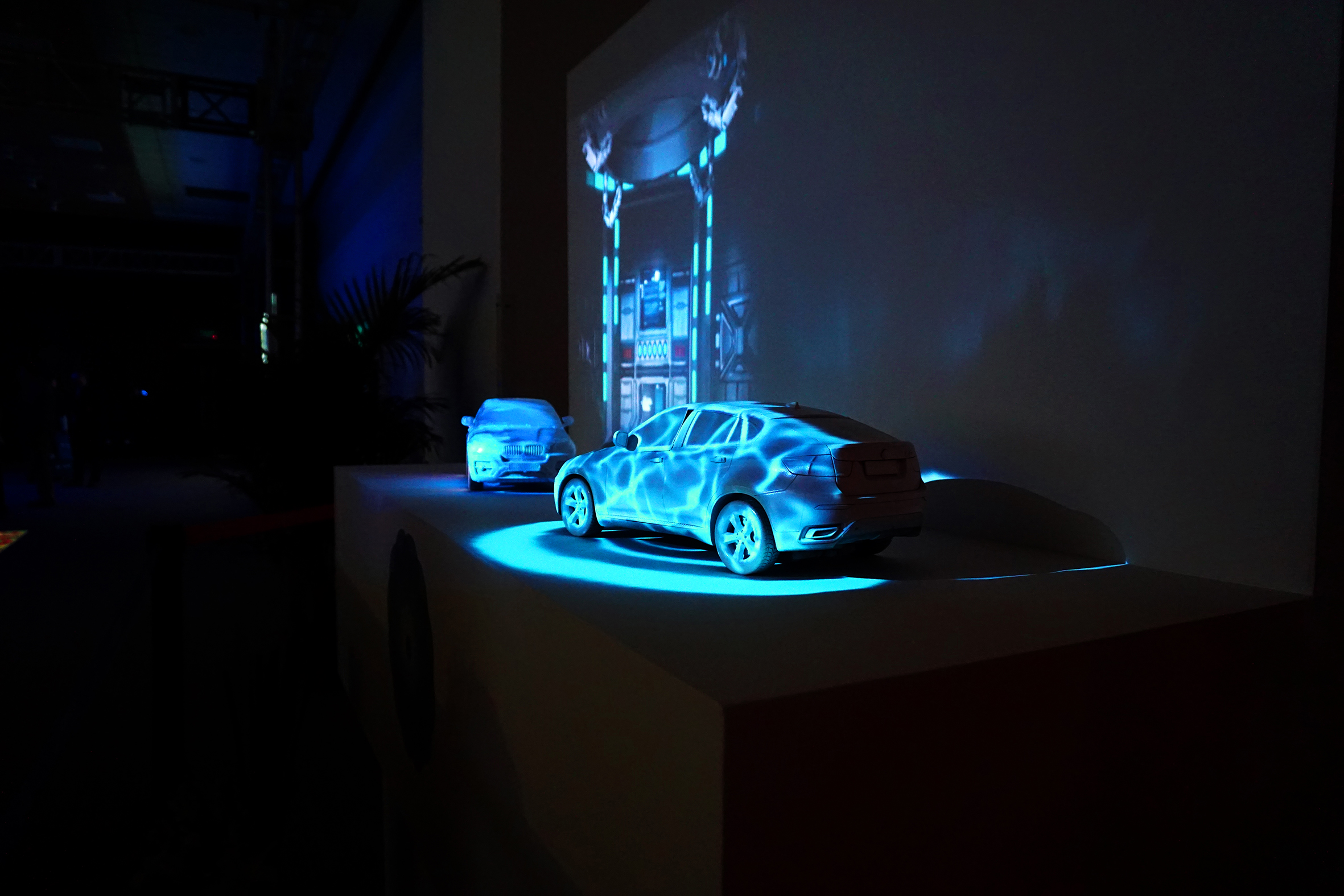 2. The interactive floor
In the interactive floor system, target images are taken by capture devices, and the movements of these images are produced after the analysis of the image analysis system. Combing with the real-time video interactive system, these movements interact closely with experiencers through the screen. The interactive floor technology can be used for attracting crowds and guiding directions in themed exhibitions, shopping malls and so on.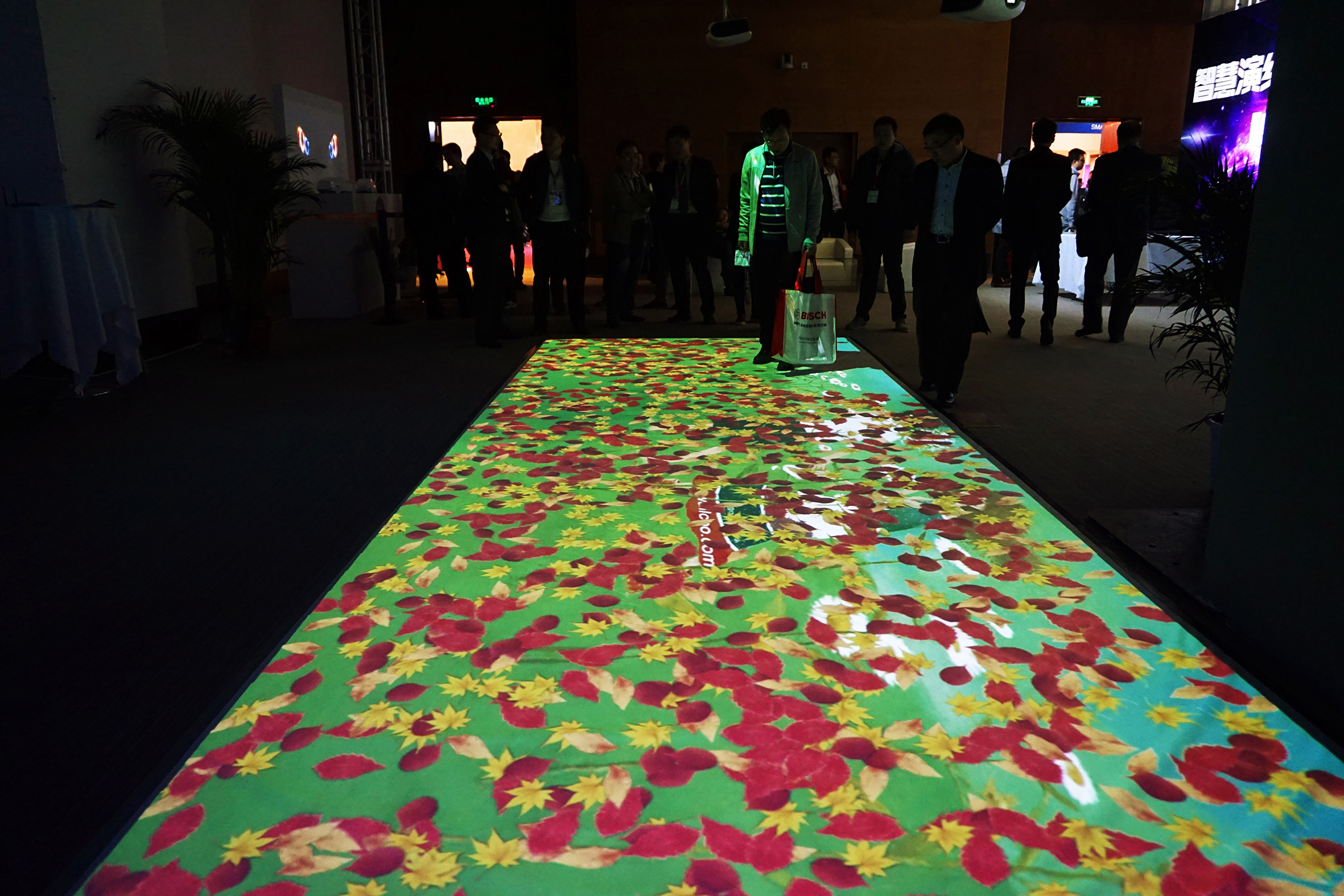 3. Ring screen integration
The ring screen system uses large screen display system with high clarity, high brightness and wide viewing angle to create stunning visual effects. The ring screen projection can provide customers with ring screens of various radians. It creates a pattern of multifunctional projection + image edge fusion, and provides an integrated solution on ring-screen cinemas.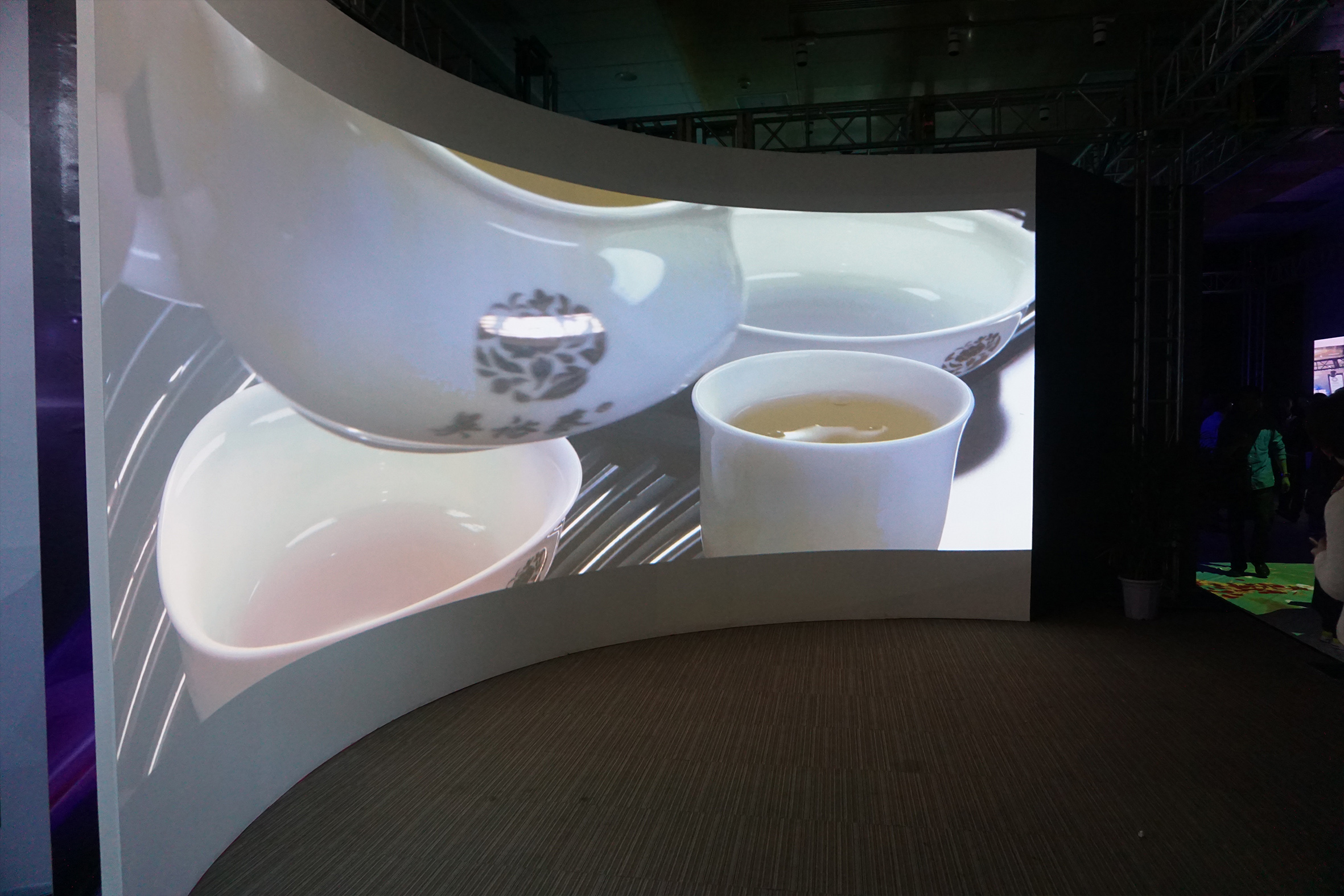 4. Digital restaurants
Digital restaurants simulate the real restaurants surroundings, and make the traditional dining process interesting by creating HD video animations.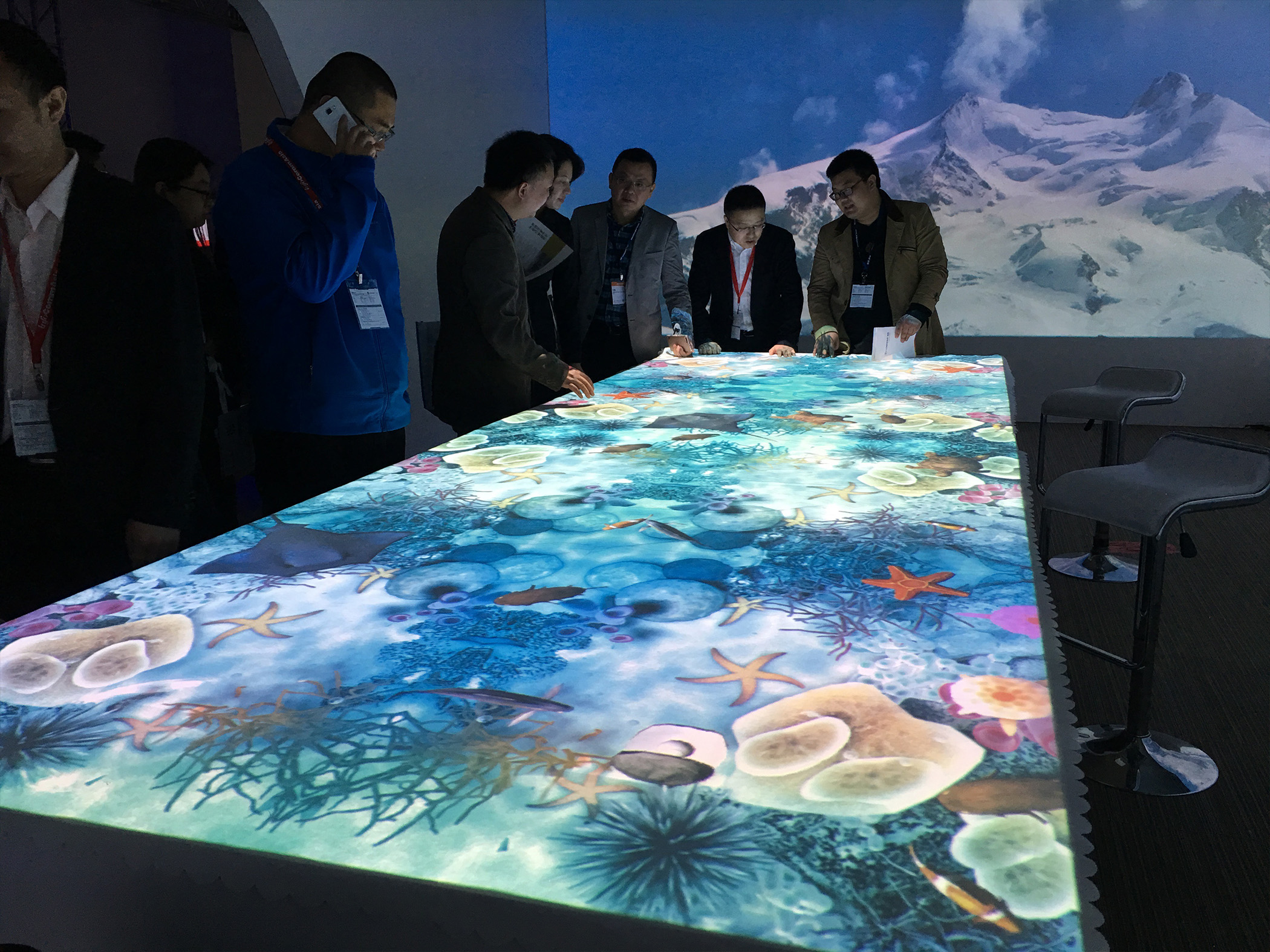 5. Panoramic video stitching
Panorama technique provides more information and sensory stimuli. It has great value of research and application that is unmatchable by normal views. Panorama technique now has been widely used in video surveillance, digital city and urban architectural planning.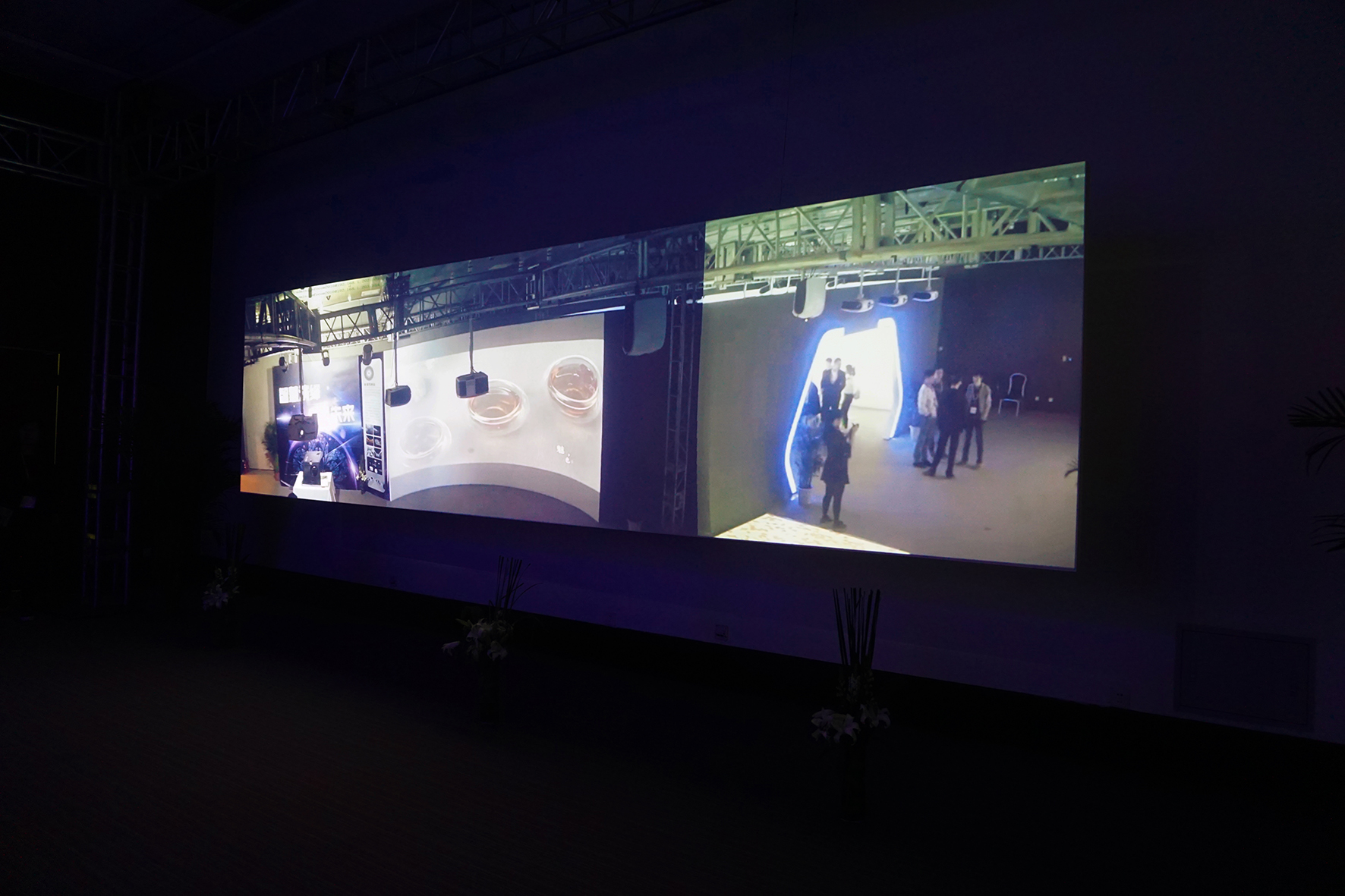 With cutting-edge technologies and perfect show effects, the above display items brought great audio-visual enjoyment to audience. It is believed that they will be parts of daily life in the near future and bring us much more convenient and interesting lifestyles.
At InfoComm China 2016, Beijing Bright Technology Co.,Ltd showed audience Barco projectors and self-designed overall visual solutions. The unique and original application system and the application effect of 3D projection technology presented by Bright Technology have attracted great interests among audience, which proves that Bright Technology is rather competitive in providing audio-visual solutions. Nowadays, Bright Technology has been the top choice of more and more users thanks to its leading technology, good reputation and sales team of international management level. Meanwhile, many partners are consulting Bright Technology about its business and implementation plans in order to seek further cooperation. In the future development, Bright Technology will dedicate to providing better audio-visual solutions for users and partners. Cooperation and communications are warmly welcomed.